Eyelash Extensions in North Lakes
Eyelash extension is a popular cosmetic procedure for building and increasing the volume of natural (natural) eyelashes by gluing synthetic hair with special glue. The procedure can be performed by a  master lashmaker.
The length of eyelash extensions varies from 6 to 16 mm, but for fantasy formations as long as possible (up to 21 mm) can be used. Each client has its own characteristics.
We provide a vast selection of eyelash extensions in various lengths, thicknesses, and shapes to help you get the look you want for your unique eye shape and style.

1-2 Hours
Wide Rage

Certified
Get your lashes done with Iconic Brow N Lash and stand out flawlessly
Iconic Brow N Lash, one of the best salons offering eyelash extensions in north lakes, assures you of a look you have always dreamt and wished for when it comes to eyelashes. From a range of options to choose from, different sizes, colours, and types, Iconic Brow N Lash, ensures quality extensions that enhance the overall look.
The length of eyelash extensions varies from a sleek 6 mm to a stunning 16 mm. However, it is also possible to wear the most dazzling eye wings with a fantasy formation of up to 21 mm. With the scope of absolute customization per needs, Iconic Brow N Lash provides customized solutions based on the requirements. From consultation over colour, size, and weightage to suggesting the best option based on the characteristics, a team of expert professionals at Iconic Brow N Lash offering eyelash extensions at North lakes assure sheer uniqueness and top quality to enhance the overall beauty of the face
Select your service
If you choose the right length and do the procedure carefully, your native cilia will remain unharmed. .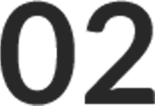 Select your Master
The masters of our studio are certified and have significant experience, which ensures high-quality performance of our services. We will advise you before the procedure and answer all questions.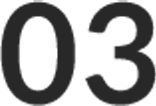 Make an appointmetn
The procedure will be easy and safe, thanks to high-class hypoallergenic materials and absolute sterility. We will individually select the length and technique of building that is suitable for you.
FAQs on Eyelash Extension
1. How long will my eyelash extension last?
Eyelash extensions last from two to four weeks. It also depends on the quality of lashes and the adhesive used for attaching to your lash. You can try a lash conditioner or a spoolie brush that combs your lashes. It works perfectly.
2. How can I remove my eyelash extension?
The best way is to find a professional who has knowledge of removing eyelash extensions in the safest manner. It's important to take off the extensions gently. A lash technician will have the superior quality of products to complete the job. You can get in touch with the lash extension experts in North Lake who uses the right set of product and technique to prevent damage
3. What should I do before my first extension appointment?
Before your first lash extension appointment, we advise you to remove all the makeup if you are wearing any. Apart from that, remove your contact lenses. The chances are low that you will get an infection. But, prevention is better than cure.
4. What type of care is required after having eyelash extensions?
It's recommended to find a lash extension expert who will offer you the ones made of superior quality. To take care of your lash extension, clean and brush them using a dry spoolie. Besides, use an eyelash extension sealant and be gentle with them. If you are using any cosmetic products, make sure they are lash extension friendly.
5. Can eyelash extension cause damage to my natural lashes?
It's a debatable topic. It largely depends upon the quality of the natural lash extensions. Most of the time, it does not damage your natural lashes if applied correctly. It's the other way around. Eyelash extensions enhance the look of your natural lashes, thereby making them look darker.
6. How can I book my appointment for an eyelash extension in North Lakes?
You can book an appointment for your eyelash extensions in North lakes by calling us or by visiting us at www.iconicbrownlash.com.au. We welcome walk-ins too. For better convenience, saving yours and our time, it's best to call us on 07 3482 2883 and then book the appointment of the dedicated service.