A lash lift is basically a perm that provides weeks-long lift and curl to your lashes without having to mess with tools, curling wands, and false lashes.
This procedures works with a keratin  solution to create volume.
Select your service
Threading/Waxing

Tinting

Brow Henna

Lash Perming

Brow Lamination 

Eyelash Extension

Henna Design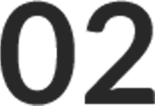 Select your Master
The masters of our Iconic Brow N Lash are certified and have significant experience, which ensures high-quality performance of our services. We will advise you before the procedure and answer all questions.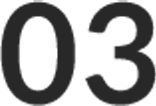 Make an appointmetn
The procedure will be easy and safe, thanks to high-class hypoallergenic materials and absolute sterility. 
Unlock the True Potential of Your Lashes With Eyelash Perming
Eyelashes have long been hailed as a symbol of feminity and beauty. They frame the eyes, enhance facial features, and effortlessly capture attention. However, not everyone is blessed with naturally curly or voluminous lashes. If you find yourself wishing for more luscious and captivating eyelashes, our eyelash perming service is the perfect solution for every question concerning the best eyelash perming near me.
At Iconic Brow N Lash, we are dedicated to keep up with the exquisite art of eyelash perming. We pride ourselves in providing exceptional beauty services that empower individuals to embrace their natural allure. Assuring of 'best eyelash perming near me', our team of highly skilled professionals is committed to delivering stunning results that leave our clients feeling confident and beautiful.