We are always
love what we do
It is better to be a good specialist in one business than
an average in several.
Always Beautiful Eyes
Experienced craftsmen, modern technologies, consultation.
No More Makeup
With extended eyelashes you can walk up to 4 weeks.

You can Swim in the Sea
We are distinguished by an individual approach to each client.
Select your service
Threading/Waxing
Tinting
Brow Henna
Perming/Lash Lift
Eyelash Extensions
Henna Design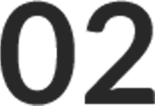 Select your Master
The masters of our Iconic Brow N Lash  are certified and have significant experience, which ensures high-quality performance of our services. We will advise you before the procedure and answer all questions.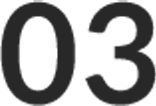 Make an appointmetn
The procedure will be easy and safe, thanks to high-class hypoallergenic materials and absolute sterility. We will individually select the length and technique of building that is suitable for you.
    Brows
      High definition brows
At Iconic Brow N Lash we understand that all eyebrows are different and each treatment should be enhanced to suit an individual. our tailored procedure transforms even sparse or over plucked brows into perfect arches. stylists will go through our brow product range recommending the best products to help you achieve the look you want; from hiding sparse areas,
Brow Shape / Maintain
Taking between 20 to 30 minutes the brow shaping experience includes; tinting, waxing or threading, with stylists maintaining your existing shape and keeping your brows looking effortlessly flawless!
Before your brow appointment
Please inform your eyebrow therapist if you are currently taking any skin medications along with using any vitamin a or retin based skin care. if you are using any retin based or vitamin a skin care please cease using it 5 days prior to your treatment as it can cause your skin to be super sensitive.
Lash
Enjoy the convenience
Want and instant eye-lift, lush lashes and to say goodbye to mascara forever! one of our lash specialists can help you achieve your desired eyelashes through the application of a variety of lash extensions perfectly customised to your desired look – whether you want natural & full or dramatic we can help you. rest assured we have over 7 years experience in the application of semi-permanent lash extensions, use the highest quality lashes in only silk or mink and an advanced single strand application technique.
Extending brows, defining the arch and overall achieving a fuller look.
Taking between 30 to 45 minutes the brow sculpting experience includes; tinting, waxing, threading & tweezing with stylists using a specifically designed procedure to give you the appearance of natural, thick and defined brows.
Last but not least, if you have any services done at our kiosk and not happy we don't refund , we rectify it, we certainly do that for you but come in a 5 days from the date of services received, also don't forget to have receipts with you for proof of services received.